Giving You & Your Family a Reason to Smile
Family Dental Care in Sarnia, ON
Northgate Dentistry is proud to serve families and individuals across Sarnia, ON, and surrounding areas with a comprehensive range of general and cosmetic dental services. From routine exams and cleanings to dental emergencies and more, we offer exceptional care you can depend on. With a relaxed and stress-free environment, our experienced dentists and staff are dedicated to building trusting and meaningful relationships with patients while meeting their dental needs.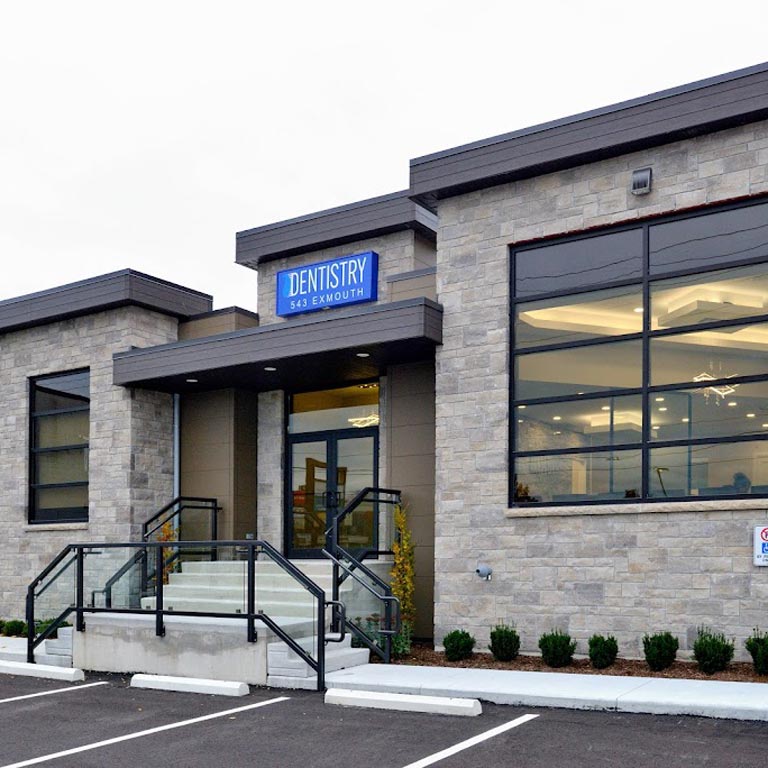 What Sets Us Apart
At Northgate Dentistry, our entire dental team is committed to providing quality, personalized care and services.
Services for All Ages
Serving children, adults, and seniors, we create individualized dental treatment plans to help maintain optimal oral health.
Committed to Quality Patient Care
We will work with you to ensure that your dental care is affordable and tailored to your needs.
A Modern Approach to Dentistry
We believe in delivering professional dental care that your family can trust. Our modern office design allows for an open, warm, and welcoming space to meet your needs. We use the latest, advanced dental technology to provide the highest quality of care. Our digital files and process facilitate faster treatment and services for your convenience. At every level, we strive to better serve you and your family.
"AMAZING EXPERIENCE! Went to Dr. Lefebvre for my wisdom tooth removal and would do it all over again (he literally made it fun!). Great place for people who suffer from dental anxiety, he's very gentle and explains everything."
- Madyson O.
"The staff is always so welcoming and kind. The decor and state-of-the-art technology only enhance the visit. They make every patient feel so special."
- Julaine B.
"What a wonderful dental office with terrific people. I was referred to by Dr. Kelly Vosburg, and I'm so glad I was. I needed a crown replaced and I was thrilled that I got in so quickly AND that she could make the crown in the same appointment."
- Patti S.
"This was the first dentist I have seen who actually cares. Dr. Lefebvre is simply the best doctor I've ever had. I cannot recommend him enough."
- Donald K.
Services disponible en Français
Business Hours:
Monday & Tuesday:
8:00 AM – 7:00 PM
Wednesday & Thursday:
8:00 AM – 4:30 PM
Friday:
8:00 AM – 1:00 PM
Saturday & Sunday:
Closed